Health and Wellbeing Board members
Salford's Health and Wellbeing Board has the following members: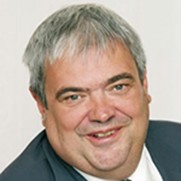 Councillor John Merry CBE (Co-Chair)
Deputy City Mayor and Lead Member for Adult Services, Health and Wellbeing
I was elected to represent Broughton ward in 1990 and up until becoming Deputy Leader in 1998 I had held various educational positions both within the City Council and externally, most notably as Vice Chairman of the AMA Education Committee and Chair of the Council of Local Education Authorities.
I was elected to the position of Leader of Salford City Council in May 2003.
It was my educational background that led to my appointment to the Further Education Funding Council and then in the year 2000 I was appointed as a Member of both the Local and National Learning & Skills Councils, remaining on the National LSC as a special advisor for a number of years. Other portfolios included the LGA Finance & Strategy Executive, North West Development Agency and Deputy Chair of the Children & Young People Board.
Following the election of the City's first Directly Elected Mayor in 2012 I was given responsibility for the Children & Young People's portfolio and later the Skills & Work agenda which complemented my continued role on the LGA Children & Young People's Board at the time.
The election of the second Directly Elected Mayor in May 2016 has led to my appointment to the position of Deputy City Mayor. From May 2021, I am leading the portfolio for Adult Services, Health and Wellbeing.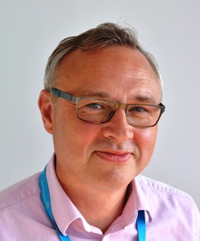 Dr Tom Tasker (Co-Chair)
(Chair of Governing Body, Salford CCG)
Tom has worked as a GP in Salford since 1997 and currently practices at St Andrews Medical Centre in Eccles. Tom has been the Clinical Chair of Salford Clinical Commissioning Group (CCG) since 2016. He is firmly committed to improving the health outcomes of people in Salford and is determined to continually improve our engagement work with patients, public and member practices.
In 2018, he was appointed as co-chair of the Greater Manchester (GM) Joint Commissioning Team. This role involves bringing together the 10 CCGs and local authorities to work with the GM Health and Social Care Partnership in order to commission services across GM. He has recently been appointed Interim Chair of GM Medical Executive, which provides medical leadership across GM in an effort to improve working relationships across specialities and between primary, community, acute trusts, and mental health. Tom is particularly motivated by health playing its part in the devolution journey; encompassing opportunities offered by public service reform and ultimately working to reduce health inequalities.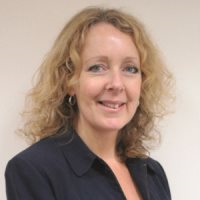 Charlotte Ramsden
Director of Children's Services and Adult Social Care
Charlotte Ramsden, Salford City Council's Strategic Director for Children's Services and Adult Social Care, won't need much introduction because it's the third time Charlotte has worked for the city council. Charlotte moved from Trafford Council and looks forward to the new challenges Salford offers.
"Salford is up and coming, a vibrant city with an enormous amount to offer residents and I wanted to be part of that," said Charlotte. "Salford has really good services and I'm interested in being part of the next stage, with even more partnership working and new ideas, looking at whole family approaches and working in strong partnership with agencies and schools and communities to deliver the best outcomes for families."
Charlotte began her career as a social worker and has worked in Salford before, both as a social worker and as a child protection co-ordinator. She spent four and a half years in Trafford Council where she was Joint Director of Children and Families before re-joining Salford City Council.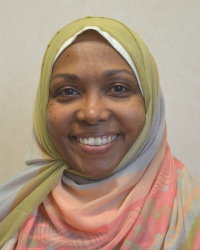 Dr Muna Abdel Aziz
Director of Public Health
The Director of Public Health is responsible for delivering the public health function for the City Council and the city of Salford. This is a statutory role to work across partnerships and organisations for the collective efforts to tackle health inequalities, improve health, ensure people are protected from hazards to health, and to provide the public health advice to the NHS for the commissioning of services and the wider determinants of health.
Dr Muna Abdel Aziz joined Salford in January 2020 just before the COVID pandemic and has been leading efforts to respond to COVID and delivery of the locality plan. Previously, the Director of Public Health for Warrington, Muna has a medical degree and first started her career in public health in 1992 as an academic. She completed her MD in Sudan, PhD from Cambridge, and is professionally accredited as a specialist in public health in both countries. Muna worked as a Consultant in Public Health in Salford and Sheffield, then three years in the Sudan where she helped establish the National Public Health Institute in her role as Deputy Director. Muna's work has covered diverse topics like malaria, maternal and child health, long-term conditions, health impact assessments of industry, mobile health and retention of the health workforce. Her interest in economy and health is central to her work on 'Health in Business', 'Health in Planning' and 'Co-production' with local communities for inclusive growth.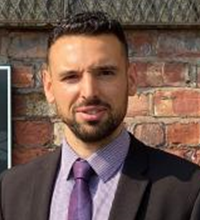 Alex Leach
Chief Officer, Healthwatch Representative
Alex has worked within the Healthwatch network in managerial positions since it was established and joined Healthwatch Salford in July 2020 to lead on delivering its mission to work as an independent agent of change working with everyone to ensure voices are heard in decision making for health and care. Alex's role is to provide leadership and direction to the Healthwatch Salford team, working with the board of directors, staff team, volunteers, commissioners and providers to fulfil the organisation's statutory functions as defined under the Health and Social Care Act 2012.
Alex comments that: "Healthwatch Salford's aim is to encourage local people to have a voice in how health and social care services are planned and delivered in Salford. Having a seat on the Health and Wellbeing Board will help to ensure that the voice of local people, particularly people who find it hard to get their voices heard, can influence plans for Salford by sharing their needs, views and experiences."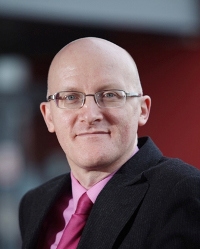 Chris Dabbs
Chamber of Commerce Representative - Chief Executive, Unlimited Potential
Chris is Chief Executive of Unlimited Potential, a community benefit society and social enterprise that specialises in social and economic innovation, which has created new solutions alongside local people and communities for over 15 years. Unlimited Potential is an active member of Co-operatives UK, the Co-operative Councils Innovation Network (affiliate), Social Enterprise UK and the Greater Manchester Good Employment Charter.
Originally a social anthropologist, Chris has lived and worked in Salford since 1990. He has set up, and supported local people to set up, many social and co-operative enterprises. Chris is a Fellow of the School for Social Entrepreneurs, a Fellow of the RSA, was the founding Chair of Greater Manchester Social Enterprise Network, and is an Assembly Member at the Greater Manchester Chamber of Commerce. Amongst other things, he is active in Salford Social Enterprise City, Salford Social Value Alliance and the Salford Living Wage City Action Group.
Chris's aspiration for health and wellbeing is to address their root causes (social, economic, environmental, political), starting with the strengths of local people and communities to develop new ideas and solutions, especially those that address inequalities in power and wealth.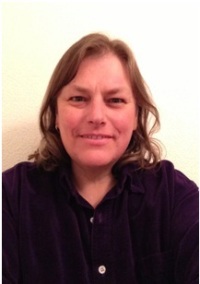 Alison Page
Voluntary, Community & Social Enterprise Sector Representative - Chief Executive, Salford CVS
Alison has worked in the voluntary, community and social enterprise sector for over 30 years. She is proud to have been the Chief Executive of Salford CVS since April 2013 and is passionate about Salford and working in partnership with the city's voluntary organisations, community groups, charities, social enterprises and other strategic partners in order to benefit local people and place.
Alison is the Chair of the Salford Social Value Alliance and one of the organisers of Salford Social Enterprise City. She is also involved in all of the main cross-sectoral partnerships in Salford, sitting on the Health & Wellbeing Board and Skills & Work Board, to name but two. She is also heavily involved in the Salford ICS (health and care) transition work and is the joint responsible person for the development of the Salford Provider Collaborative.
At Greater Manchester level, Alison is a founder Director of 10GM, a joint venture between some of Greater Manchester's locality infrastructure organisations; and a founder member of the Greater Manchester VCSE Leadership Group, where she co-chairs the VCSE Commissioning sub-group. She is involved in the changes around health and social care in Greater Manchester too, including sitting on the GM Transition Board, the EDI and Population Health workstreams, and is helping develop an Alternative Provider Federation for the social sector.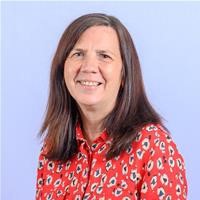 Councillor Tracy Kelly
Statutory Deputy City Mayor and Lead Member for Housing, Property and Regeneration
Councillor Kelly has been serving as a councillor from 2012, and represents Higher Irlam and Peel Green ward. As statutory deputy, Cllr Kelly fulfils the City Mayor's responsibilities in the absence of the City Mayor. She leads the Housing property and regeneration agenda and is passionate about the wider determinants of health.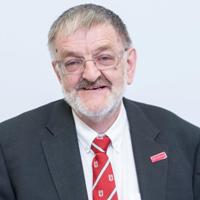 Councillor John Walsh
Executive Support Member for Education and Learning
I am Executive Support for Education and Learning. I have been a councillor since 2012 and represent the Ordsall ward.
I would want all people in the city to have wellbeing and be healthy and I want to see the divide in health inequalities diminish.
.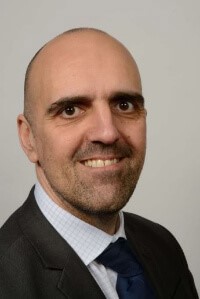 Steve Dixon
Chief Accountable Officer, Salford CCG
Steve has worked at Salford CCG since it was established in 2013 as Chief Finance Officer and took on the responsibility as Deputy Chief Accountable Officer in January 2020.
Steve comments that: "Salford is a great place to work and we have achieved some fantastic things as both a CCG and a locality. There are still some challenges ahead to deliver the health and care that our population deserves but I look forward to making a difference, helping to shape the Salford offer and continuing to put the people of Salford at the centre of everything we do."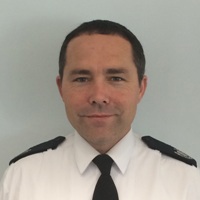 Ben Levy
Greater Manchester Fire and Rescue
Ben joined Greater Manchester Fire and Rescue Service in 1997 having previously been a qualified and practised Teacher. He has worked across Greater Manchester in a number of command and managerial positions and has held a number of central roles in GMFRS including leading on youth engagement, operational assurance and strategic change projects. Ben has responsibility for all aspects of Fire and Rescue Service delivery across Salford and Trafford.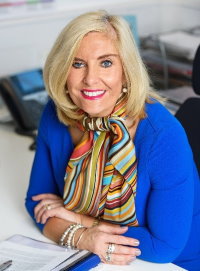 Professor Margaret Rowe
Dean for the School of Health & Society, University of Salford
With 24 years of experience in UK Higher Education, 15 years of strategic leadership in the university sector and senior leadership roles in the NHS, Margaret has consistently integrated academic leadership with the external business environment; regionally, nationally and internationally. Margaret is a board member of the North West Regional People Board, Greater Manchester People Board and a Governor of the Greater Manchester Mental Health NHS Foundation Trust (GMMH).
Margaret is a resident of Salford and has been a board member of the Salford Health & Wellbeing Board for nearly 5 years. She has seen how effective the board and colleagues have been at tackling inequalities of health and wellbeing and is passionate to represent the citizens of Salford.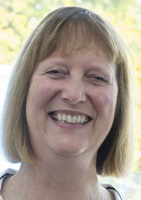 Gill Green
Greater Manchester West NHS Trust
Originally from Sunderland, I am the Chief Nurse for Greater Manchester Mental Health NHS Foundation Trust and we provide specialist mental health services in Salford.
I am really proud to be a member of the Health and Wellbeing Board of Salford. We are living in exceptional times, and my aim is to provide all the support I can in making sure Salford, as a great city, is at the forefront of tackling inequalities and making sure all Salfordians have access to the care and health treatment they need and require..
Paul Coburn
Greater Manchester Police
My name is Paul Coburn, and I am currently the Chief Inspector for Neighbourhoods and Partnerships in Salford.
As part of my role, I am also the wellbeing lead for Greater Manchester Police (GMP) staff who work at Salford.
I have been a police officer for almost 28 years and all of my service to date has been within frontline, operational policing in and around Manchester city centre and its peripheral areas such as Cheetham Hill, Moss Side and Longsight. My role as the Neighbourhood and Partnerships lead allows me to work closely with colleagues from different agencies to address Crime, Anti-social behaviour (ASB) and general requests for service across all of Salford. A great deal of the work that the Police deal with involves repeat callers and individuals who are experiencing Mental Health issues. This often has a very significant impact on the individuals concerned, their immediate families and quite often their neighbours and the wide community.
My aspiration for Health and Wellbeing in Salford is to continue to develop and support our local partnership structures around the subject of Mental Health. Maintaining robust, collaborative structures is the key to supporting individuals, improving wellbeing and reducing the level of demand in this really important area of work.
Councillor Damian Bailey
Executive Support Member for Social Care and Mental Health
I was first elected to Salford City Council in December 2019 and joined Paul Dennett's Mayoral Team in May 2021 upon my re-election. I have a longstanding interest in adult social care provision owing to my own family's reliance on such services.
Working with Cllr John Merry, our Deputy Mayor, I hope to oversee a standard of adult social care provision fit for the 21st century with those relying on the service and those workers providing the service being at the heart of everything we do. It is of paramount importance that we too in Salford respond swiftly to the growing crisis in mental health and offer, as best we can, provision that is quick and responsive to all those who need it in our communities.
Councillor Jim Cammell
Lead Member for Children's and Young People's Services
I was elected to Salford City Council in May 2019 representing Swinton South ward and re-elected in May 2021 to represent the new Swinton Park ward, where I live with my wife and three young boys. I am currently the Lead Member for Children's and Young People's Services and was previously the Executive Support for Adult Social Care and Mental Health.
I strongly believe that no matter where you live in the city, Salford children should be given the best start in life and ensuring all children and young people's health and wellbeing is the best it can be is the foundation for this.
Peter Turkington
Chief Officer, Salford Royal
Originally from Northern Ireland, Pete completed his medical training in Yorkshire before moving to Salford in 2003 to take up his Consultant Post in Respiratory Medicine at Salford Royal. Pete took up the post of Chief Officer in June 2019 and holds this post alongside his Medical Director duties, a role he has undertaken since 2013.
His main subspecialty interests are Obstructive Sleep Apnoea, Ventilatory Failure and Non-Invasive Ventilation (NIV). He has set up a Sleep Clinic in Salford for patients with all forms of sleep disorder and has published several papers in peer reviewed journals on Sleep apnoea. Pete was Clinical Director of Respiratory Medicine between 2007 and 2010 and Chair of the Division of Salford Healthcare between 2010 and 2013 during which time he led the development of the Emergency Village ant Salford Royal and seven day working for acute medicine.
He is passionate about quality improvement and has led a number of quality initiatives within Salford Royal including a collaborative project to improve the management of acutely unwell patients.
Lance Gardner
Chief Executive of Salford Primary Care Together [SPCT]
Lance is a nurse by trade and this is his second stint in Salford having previously worked in the City 20 years ago. The people of this Great City made such a huge impression on him that he was delighted to return in his current role as Chief Executive of Salford Primary care Together [SPCT] which is a GP support organisation working across the City.
During the Covid 19 pandemic, SPCT set up specialist covid service in the community and have led the vaccination program across the whole of Salford since it started. Lance says 'when I returned to Salford in April 2019 I was delighted to see how large parts of the City had flourished in the early parts of the 20th Century but I am deeply saddened that many of the people who suffered extreme poor health and wellbeing at the turn of the Millennium are still facing the same challenges. My ambition to is work with partners to change that'.
Other Health and Wellbeing Board members
Simon Featherstone, Salford Royal Foundation Trust
How to contact us
If you have any questions about the Partners in Salford please let us know