Salford Women and Girls Commission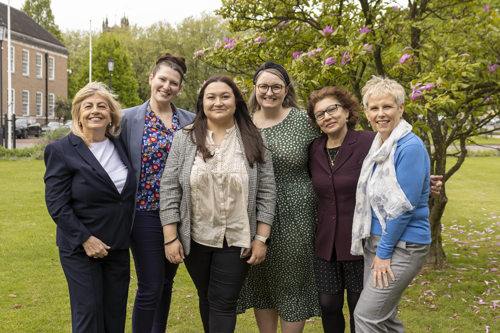 Welcome to the official web page for the Salford Women and Girls' Commission, launched in February 2022. These pages contain information about the commission, the commissioners, its key priorities, details about its work and information on how you can take part and have your voice heard.
Here in Salford, we want to generate a conversation and address the key issues affecting women and girls across the city. The Salford Women and Girls Commission's aim is to provide a platform for women to speak freely and find local solutions to some of the most pressing issues around inequality.
From our early engagement sessions with women from communities across our city, the commission has decided to focus work on three thematic topics we would like to hear women's voices on. These topics are:
Women in Poverty
Women's Safety
Women's Voices
We want to hear your views, lived experience and what you think we can do in Salford to ensure women's voices play a key role in the solution to these issues.
The next meeting of the commission will take place on Tuesday 7 June 2022 and we will continue to have a focus on women and poverty in Salford. The session will be focusing on positive actions and solutions which we can take in Salford, using our local powers and partnership working. The session will have a focus on poverty, training, empowerment and development opportunities for women.
We want to hear directly from you - your views, your lived experiences, the barriers faced by women and ways to challenge or change them.  Salford women's voices are central to the work of the commission and in identifying local solutions and actions.
You can submit anything you feel adds to the discussion - case studies, reports, examples of work you know about, a video, research you have been involved in or know about. We are especially keen to hear about good practice examples on training, empowerment and development opportunities for women in Salford.
Please get involved and join in the conversation on women's equality in Salford by taking part in our call for evidence sessions.
How to contact us
If you have any questions about the Partners in Salford please let us know